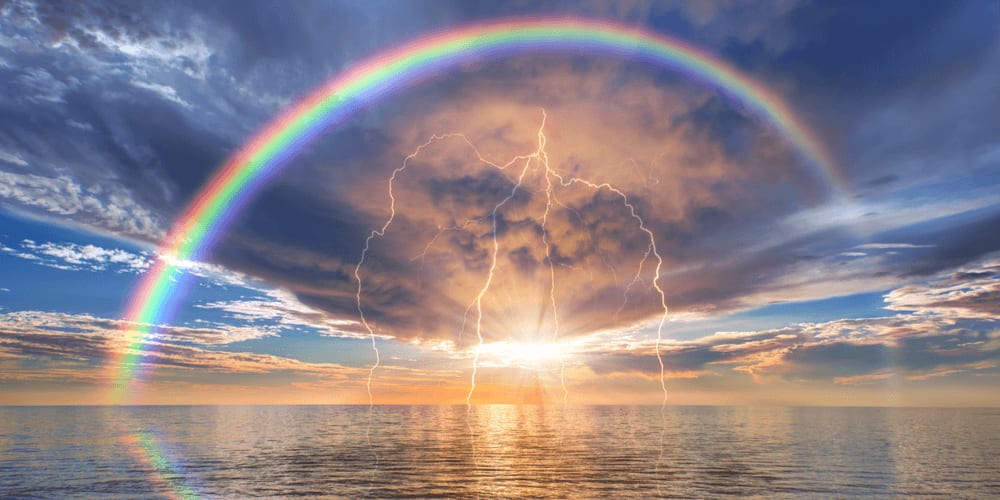 The most exciting thing about optical phenomena is that they are individual. You may look at a rainbow (which is an optical illusion, too) with your significant other and see two different pictures and even argue over the number of its colors! It's not a vision; it's our brain and Mother Nature playing tricks on us. Enjoy this beauty but remember that it's only an illusion.
Ball Lightning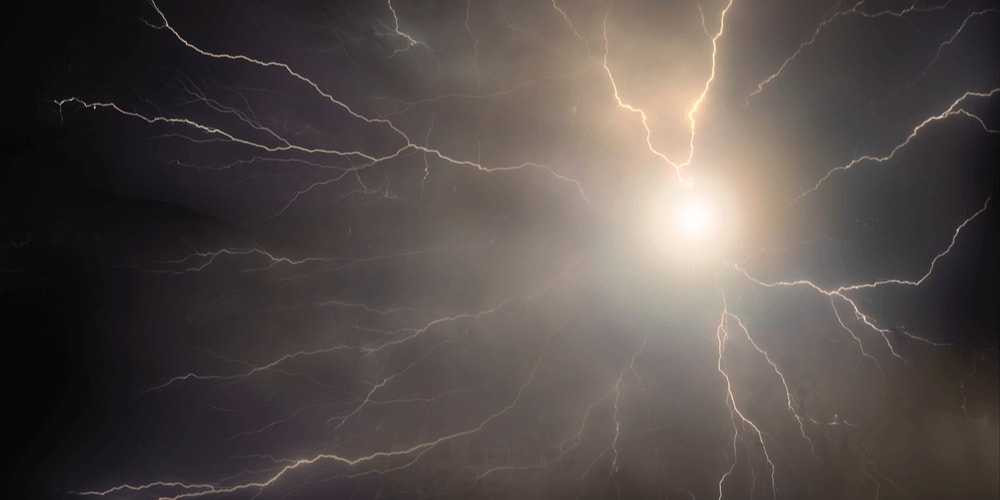 Remember Marvel comic books and X-men movies? One of the superpower mutants, Storm, can create ball-shaped lightenings to crush enemies with. This phenomenon, although very rare, truly exists (ball lightenings, that is, not X-men, but... who knows?). Surrounded by a sinister glow, ball lightning moves in slo-mo, choosing its victim. Of course, it's not a ball, although our eyes and brains choose to see it shaped like this.
These lightenings may appear even at a TV antenna and burst like bubbles, causing immense damage. However, if you are at a safe distance, you will definitely enjoy its dangerous beauty.
St. Elmo's Fire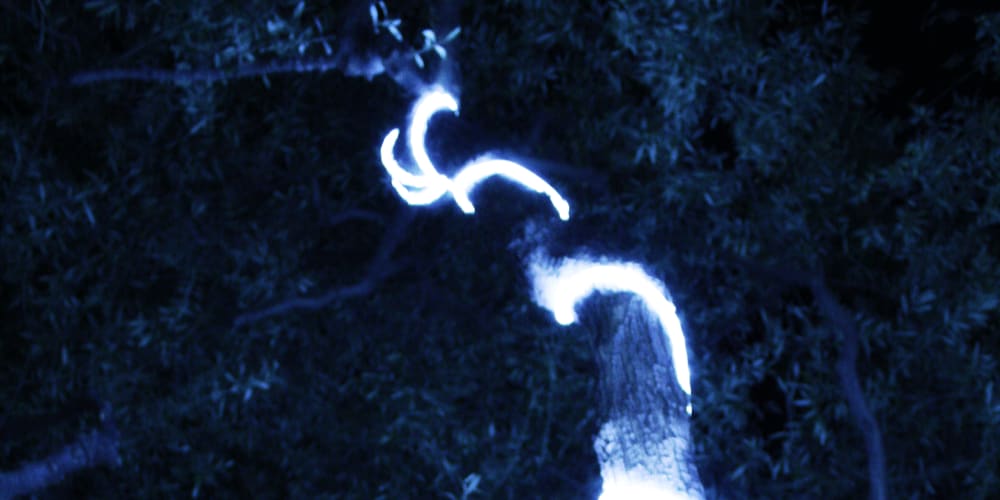 As it turns out, sailor is the very best profession for those who want to challenge themselves to optical illusions! One of them, named in honor of mariners' patron saint, occurs during a thunderstorm on electrically charged objects, such as a mast of a ship. This luminous plasma appears like a flash of fire, and some people believe that it can be an ectoplasmic issue of a disembodied soul passing by in a storm.
Sun Pillars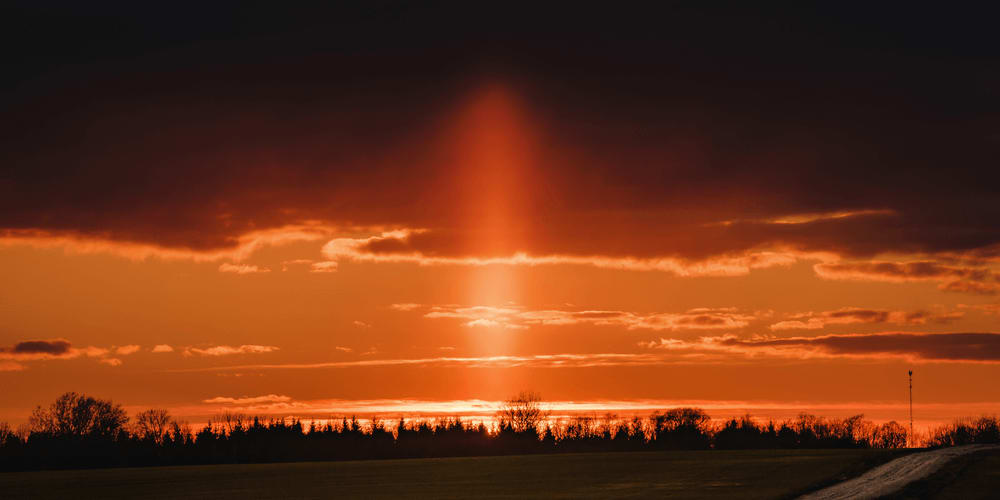 They appear in the cold season of the year caused by plate-like ice crystals in the Earth's atmosphere. These pieces of ice reflect the light of the sun and, conspiring with our brain and eyes, make us see wondrous pillars with the foundation built on the sun. Look for them right at the first or last light of day but please don't take them for a UFO!
Sun Dogs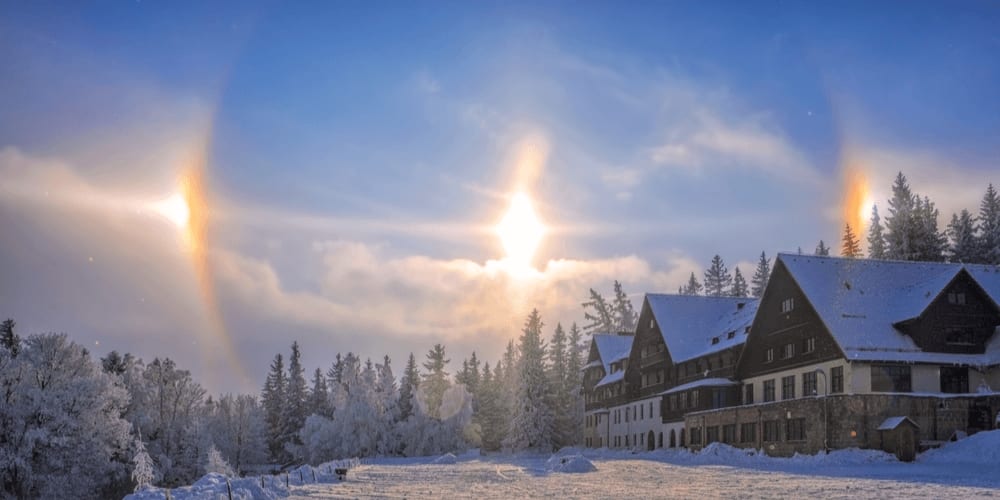 Why the strange name, you might ask. Let us ask you first: are you a cat man or a dog man? If you are the latter (take five, bro!), you should know that a dog follows its owner everywhere. In a similar fashion, this optical phenomenon appears only around the Earth's daytime star. Why does it occur? The reason is the same plate-like ice crystals reflecting sunlight.
Rainbow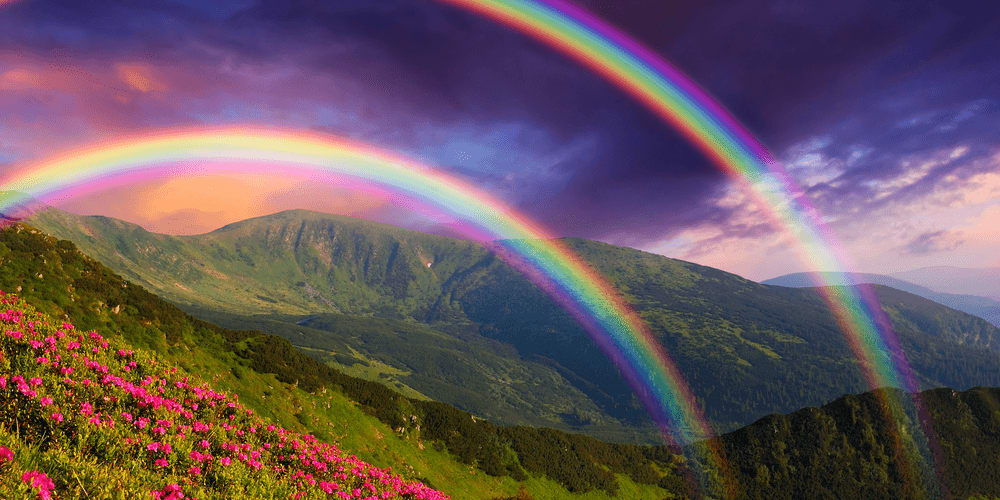 Last, but not least, rainbow is a beautiful arc of colored light in thy sky. It appears after the rain when tiny drops of water are hanging in the air. The sun works as a natural projector, and its light is reflected from these drops, showing us the multi-colored path to the pot of gold. But why is rainbow bow-shaped, anyway? In fact, it appears as a circle but we can see only the upper part of it from the ground (See now why you have never managed to find the said pot of gold at the end of the rainbow? It simply has no end!). The most widely known optical phenomenon is surrounded by myths and legends. Some Native American tribes believe rainbow is the ladder that the bravest of them can use to reach heaven.
Nature deceives us, it's true. Sometimes we see non-existent things. But can you imagine our world without rainbows? Way too dull, huh? Optical phenomena are so beautiful that we can only say "thanks" to this deftest illusionist.
Ready to test your knowledge?
Here's a good quiz for you, then!
START QUIZ