There is no place like home for the holidays, and Christmas is probably the warmest, the merriest, and the coziest holiday we know. How to turn your home into the most idyllic place on Earth? Get a couple of Christmas decorating ideas and learn how to use easily available eco-friendly materials effectively!
Pine Cones
A pinecone is a symbol of Christmas, and it comes as no surprise that a pinecone is the most popular eco-friendly material to be used for your Christmas decor. You can find them everywhere - from the woods to your own garden - and there are dozens of ways you can use them in your holiday handcrafted items. Cover them with glitter, decorate a big Styrofoam ball with them, add them to handmade candles, make a pinecone wreath, or prepare an evergreen wreath using these nice little Christmas-associated things.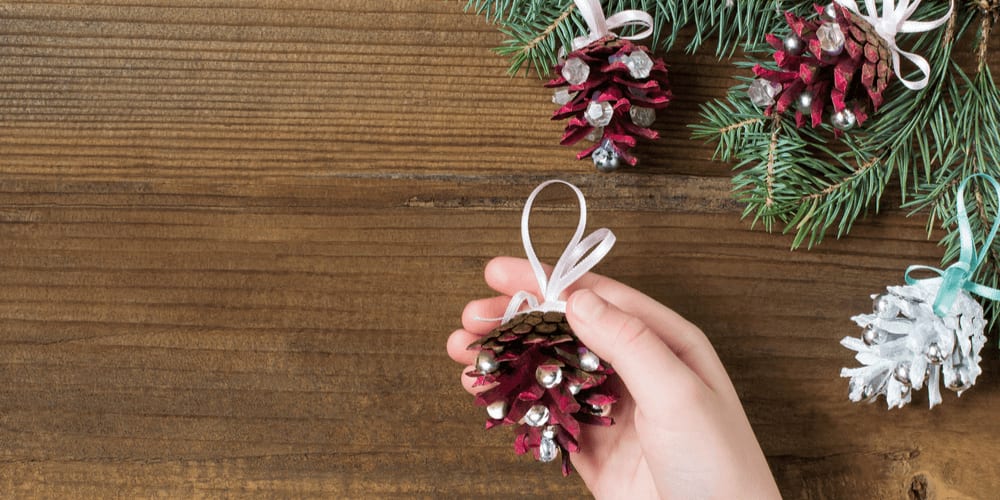 Dried Fruit, Nuts, and Spices
Cinnamon sticks berries oranges and even dried orange slices are great for decorating your Christmas tree in a very special way. On one hand, they look very peculiar and add to the warm holiday atmosphere thanks to their warm colors. On the other hand, they smell great, too, creating a joyful atmosphere.
Special metallic sprays for nuts and acorns will turn them into real masterpieces making them look no worse than real Christmas balls. Use gold or silver sprays, as they will look best on your Christmas tree. Alternatively, you can even create a cinnamon orange garland making use of orange slices and cinnamon dough!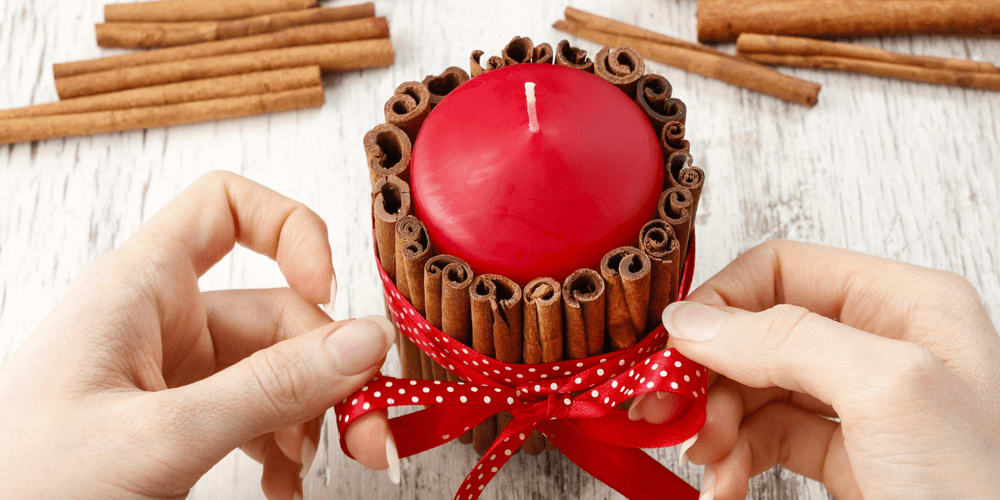 Fabric
Handmade fabric Christmas ornaments will probably require a bit more effort and skill but the result is really worth it. Christmas garland, Christmas wreath, or even a whole Christmas tree - there is no limit to your imagination! Besides, handmade stockings, toys, towels, and blankets could become wonderful holiday gifts - unique and filled with love.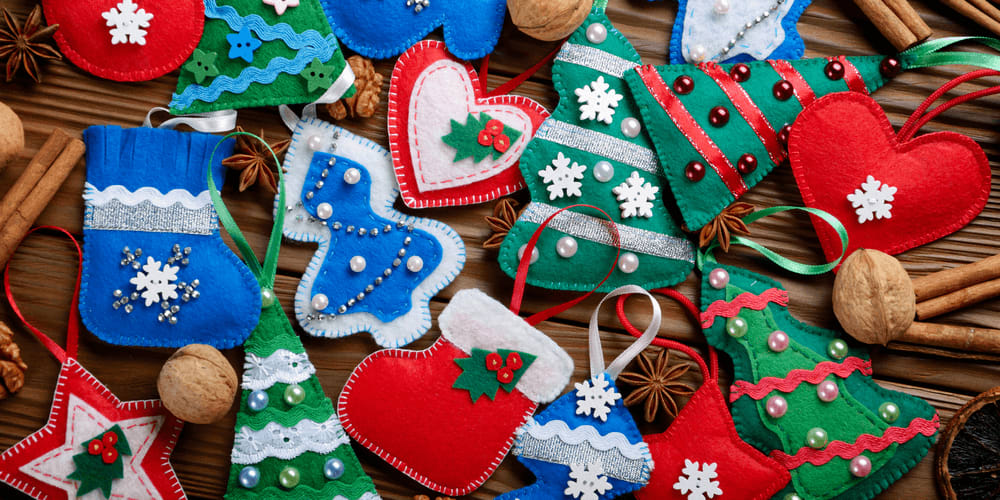 Fire Logs
Even the most common things could become symbolic on Christmas, and simple fire logs are no exception. If you pile them together in the shape of a triangle it will become an easy but very eye-catching Christmas decoration.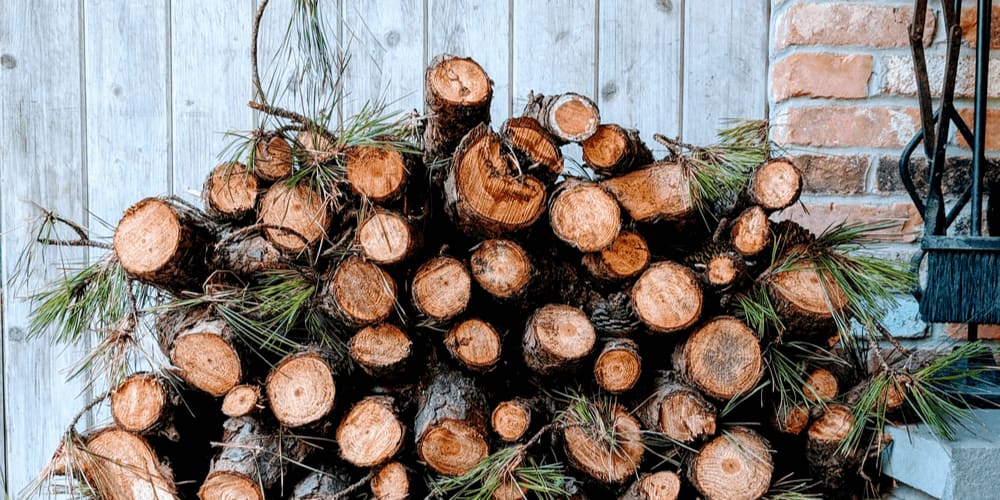 Evergreen Branches and Wreaths
Sometimes you need to keep it simple, and an evergreen branch is the best idea if you want to make your home cozier this Christmas in just one step. Use branches of blue spruce, pine, cedar or even a mistletoe - they will look good and give you the natural Christmas scent you're craving.
Evergreen wreaths are classic, simple, beautiful, and will suit any style of home. You can use all sorts of ribbons and decorations to make them look brighter but the best thing about such wreaths is that you don't really need any special decor. They look lovely as they are.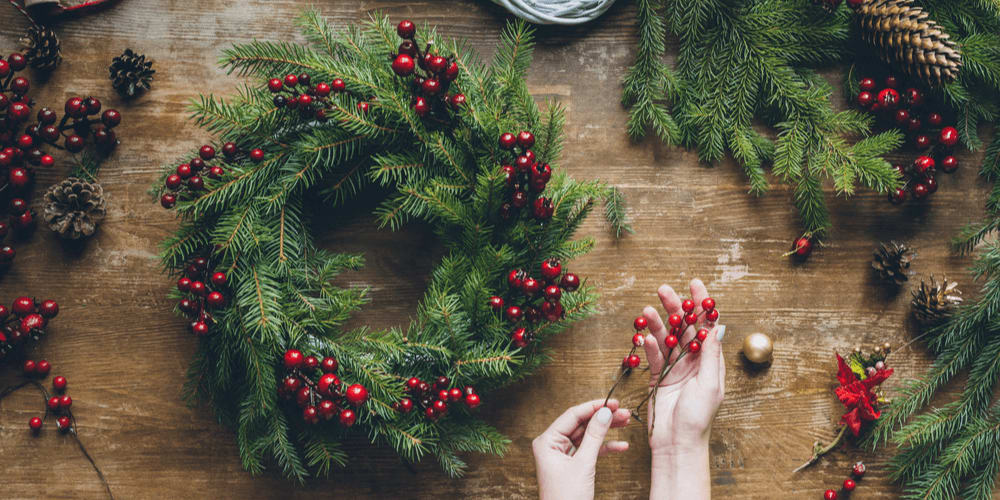 Jars and Wine Bottles
Glass jars can become a source of infinite inspiration for those who're eager to make their homes a bit more cozier this Christmas. They can become candleholders (especially if you give them crocheted jackets or fill them with salt and pines) or can be used as decorations themselves if you fill them with Christmas stuff like candy canes, marzipan Christmas trees, gingerbread 'snow' made of coconut, or strings of lights.
If you like to keep beautiful things hoping you can use them later, the time has come. Wine bottles you've been amassing for the whole year can finally come in handy this Christmas. Use them as candle holders, put a string of lights inside, or add wrapping paper and a green ribbon to make them look like Christmas gifts!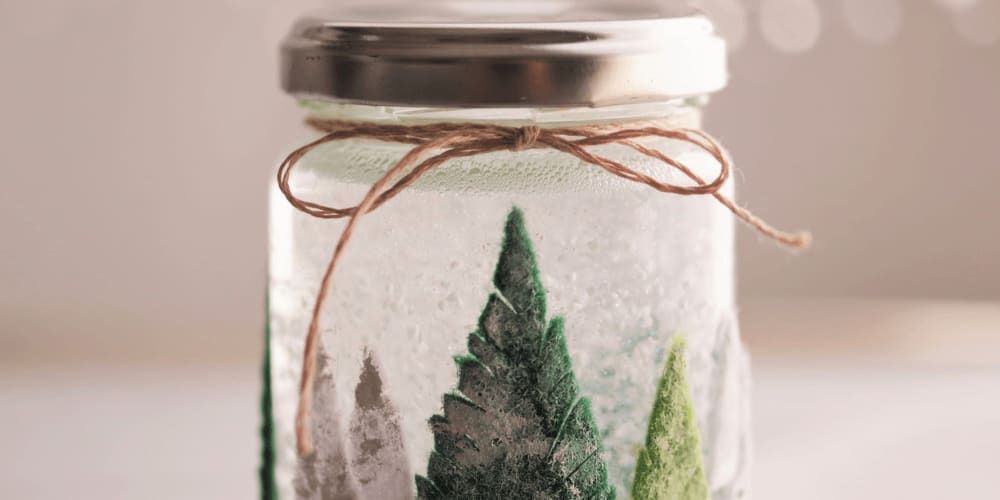 Paper
DIY paper Christmas decorations are the most popular ones, and we all know why. Paper is cheap easy to work with and gives absolute freedom to your imagination. There are paper stars, paper garlands, paper wreaths, paper birds, paper fir trees, paper snowflakes, paper lanterns, and dozens of other Christmas paper ideas that will help you work wonders using just this simple material and your skilled hands.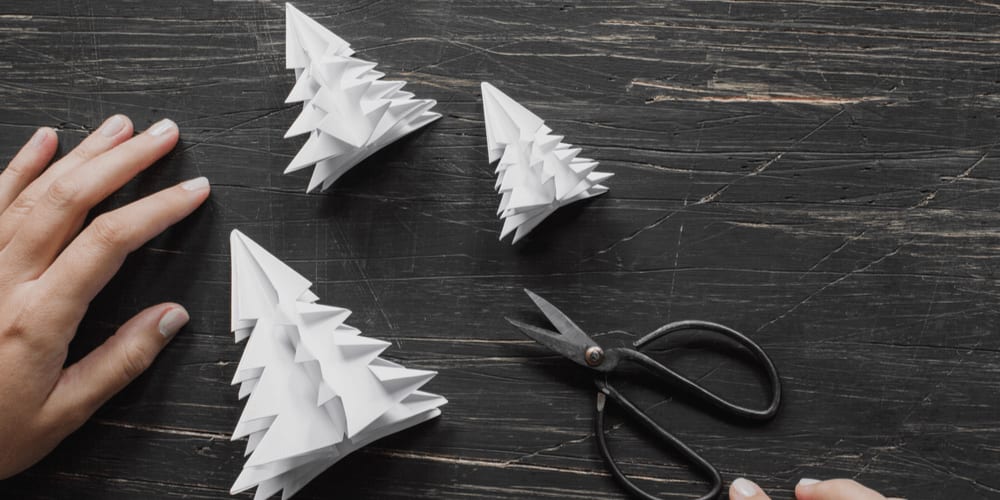 You can make use of any idea mentioned above or resort to them as a mere source of inspiration inventing something truly unique for your home and your family. Get ready for the most joyful time of the year and celebrate it in the most eco-friendly manner! Merry Christmas!
And now, a Christmas quiz for you!
Get your chance to win points and test your festive knowledge!
START QUIZ